Shape: 6 – corners
Inside area: 9.2 m²
Total height: 3.73 m
10 people.
Standard Set
Wall and roof panels;
Roof covered with bitumen shingles of your selected color;
Inside grill with cooking platforms and a tables around the grill;
Adjustable chimney
Open grill cabin Product Sheet.pdf
Cabin walls are made of rounded spruce boards. A roof is made of six elements and covered with bitumen shingles (different colors can be selected).
There is a convenient wood or charcoal fired grill with a table around it inside the cabin. Also one adjustable cooking platform and two special platforms for a kettle, frying pan, etc. can be found. Above the grill there is an adjustable chimney.
AVAILABLE GRILL AND CHIMNEYS: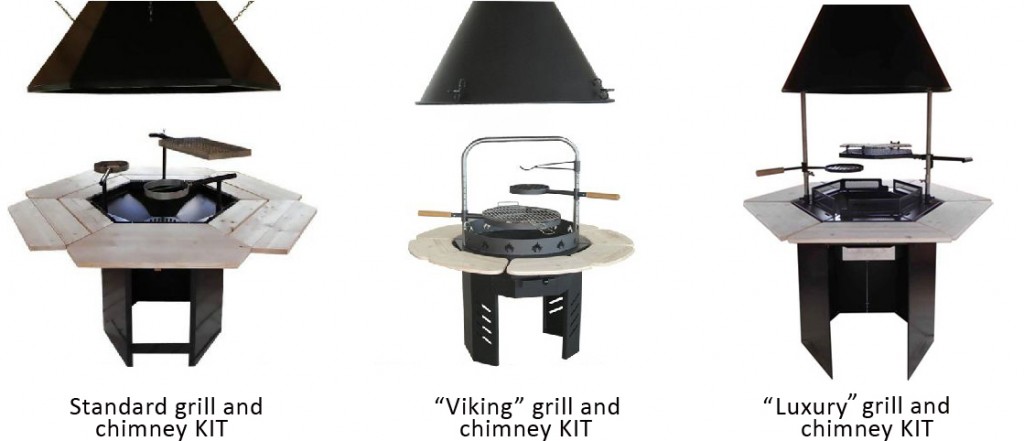 ACESSORIES FOR GRILL CABIN:

What's So Special
Quality
Traditions meets new technologies to create a high quality products.
Experience
More then 10 years of experience
Design
Modern design products for truly exceptional garden.